Our beads in action!
Posted on
I am often sent pictures of the wonderful things our customers make with our beads and I am always amazed at how talented they are. For me personally its one of the best bits of my job, I love seeing the different ways the beads have been used. They really come alive. I love the idea that you could give 10 people a pack of identical beads and they would all create different things with them.
I thought I would share a few of the lovely pieces of jewellery created with our beads as they deserve to be seen by as many people as possible. If in the process we help the designers that's even better
Here's the first one.....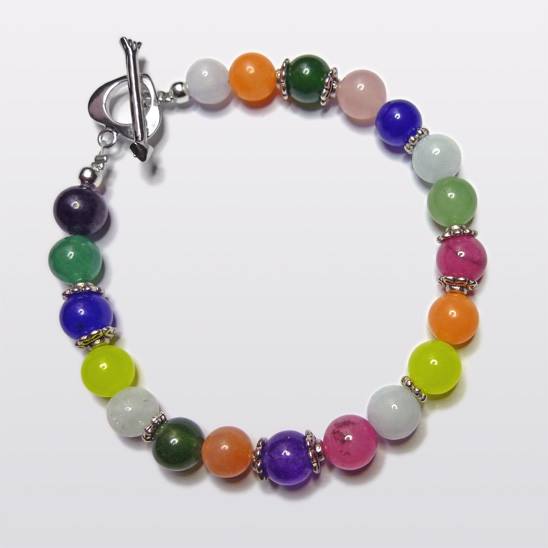 This gorgeous colourful bracelet has been designed and created by Ellie from Elliegant Gems using our 8mm Multi Coloured Semi Precious Jade Beads. It makes me feel cheerful just looking at it.
Here is our next one.....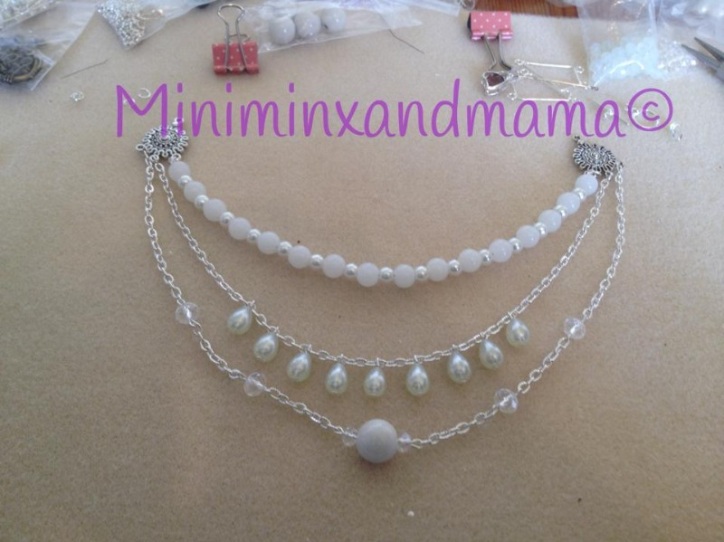 I love this from Laura at Mini Minx And Mama made with our Glass Pearl Teardrops, White Glass Jelly beads and Clear Crystal Rondelle beads.
Here is our next one.....
A gorgeous collection of pieces from Ruby from Purple Ruby's Jewellery using our Glass Crystal Rondelle Beads and Frosted Glass Beads. I love them all. I especially love the way Ruby has photographed the pieces.
The next one.....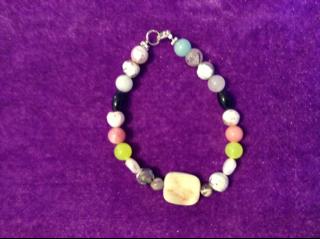 This lovely bracelet was created by Lauren from Lauren's Jazzy Jewels from one of our Gemstone Bead Soup Mixes.
Last one .....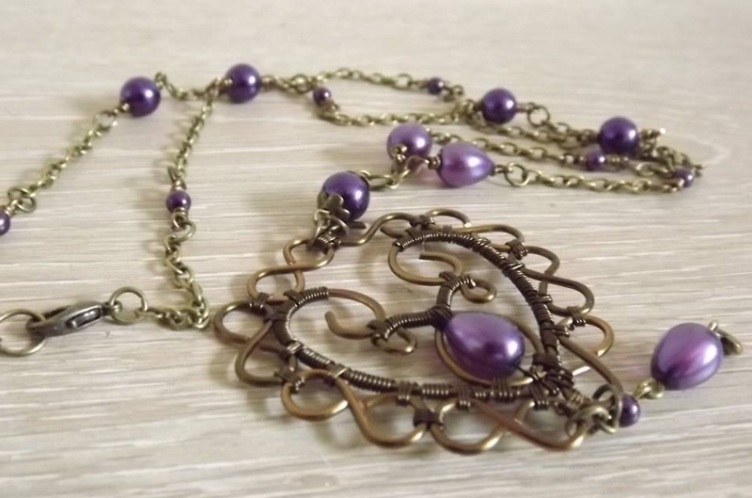 I love the wirework on this beautiful necklace from Sarah at Funky Frippery. What I would give to be able to create something as beautiful as this. Sarah has used our Purple Glass Purple Teardrop Beads and don't they look fabulous!.

Thank you for taking the time to read our blog and don't forget to check out all our designers websites, etsy shops or facebook pages.
Karen xx

Share this page with your friends on Facebook
Tweet