Make your own beautiful Hematite Bracelet
Posted on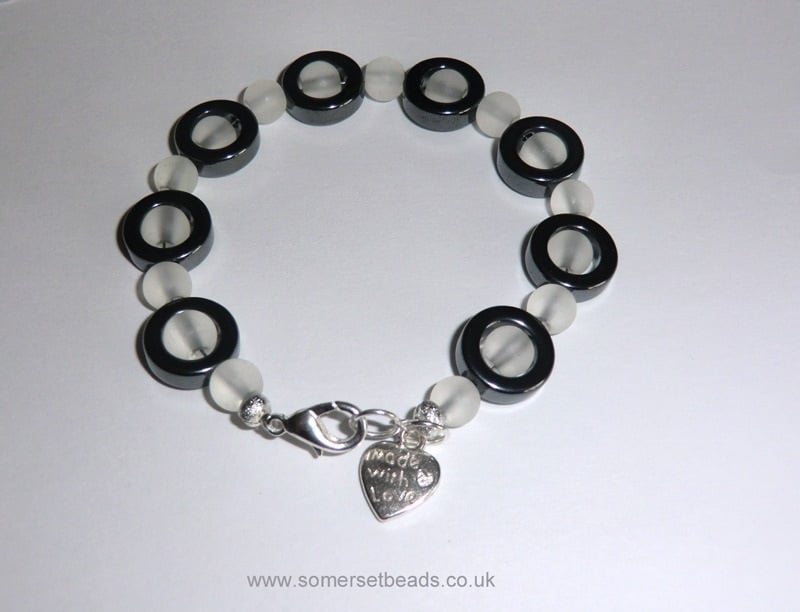 This is what you will need
12mm Hematite Circles.
6mm White Frosted Glass Beads.
0.45mm Tiger Tail Beading Wire.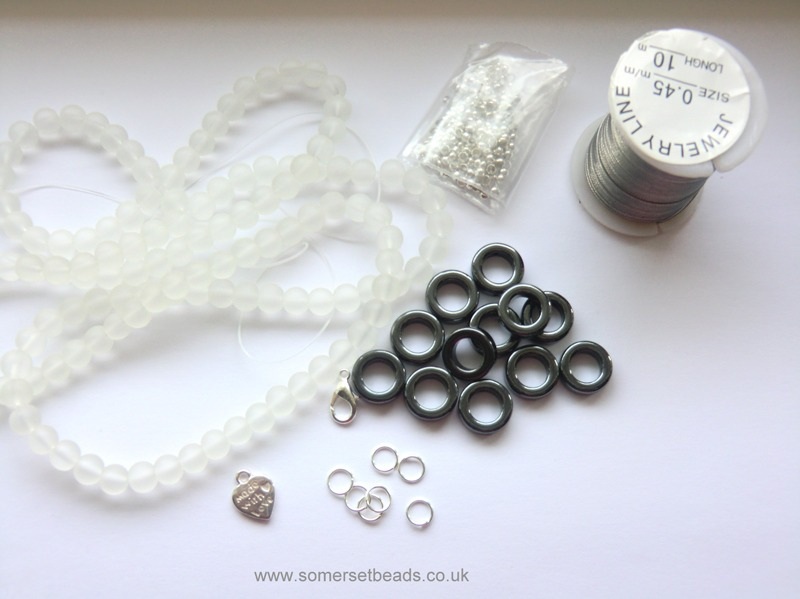 1. Attach the trigger clasp to a jump ring, you will need a pair of flat nose pliers and remember to move the jump ring from side to side like opening our shutting a gate!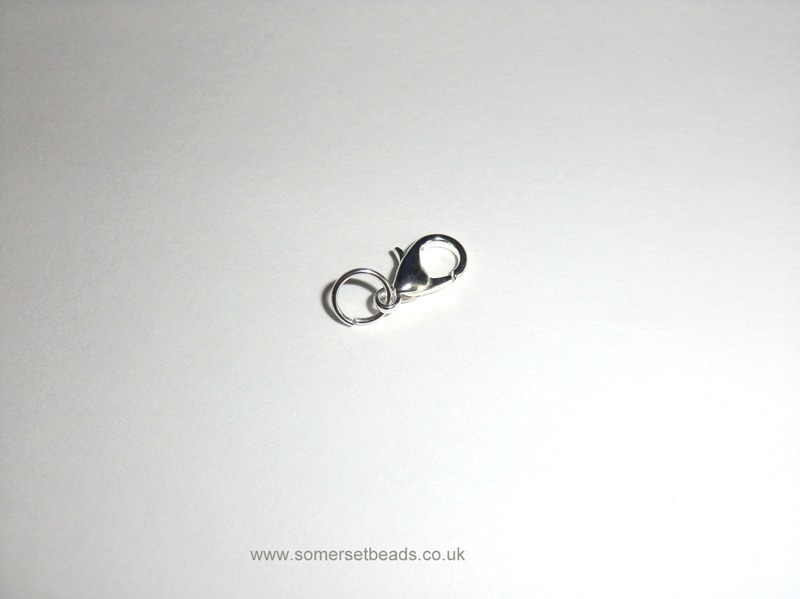 2 . Thread the tiger tail wire through the jump ring and add a crimp bead, thread the wire back through the crimp bead making a loop, push the crimp bead up towards the jump ring leaving room to add the crimp cover. With some pliers flatten the crimp bead.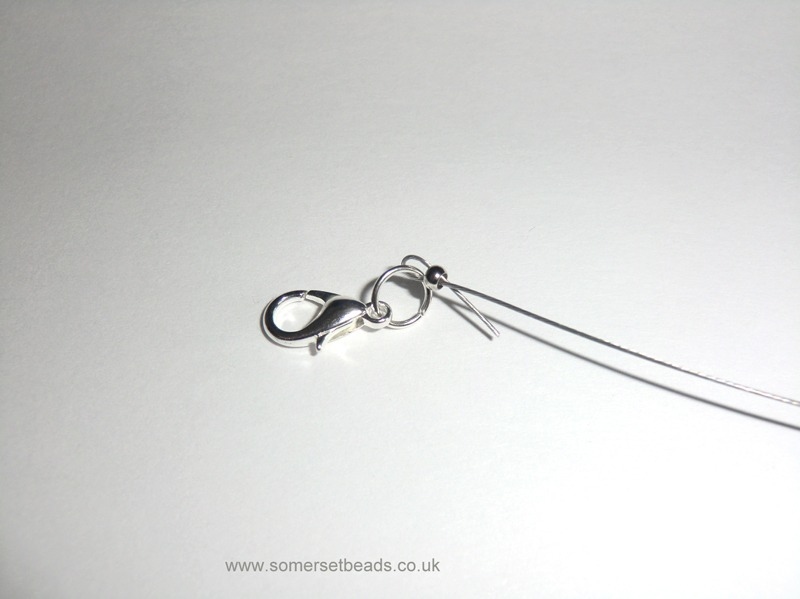 3. Place the stardust crimp cover over the flattened crimp and gentle squeeze both sides together to form a bead.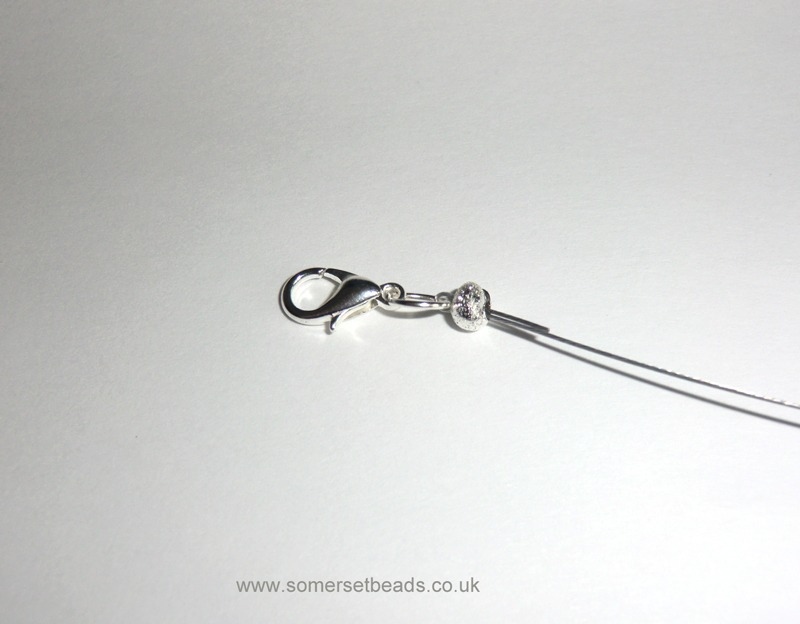 4. Now begin to add your beads, we have started with a 6mm white frosted glass bead first, then add a hematite circle with a frosted glass bead in the centre. This may be a little fiddly at first but you will soon get the hang of it.
5. Keep adding the beads until you reach your desired length.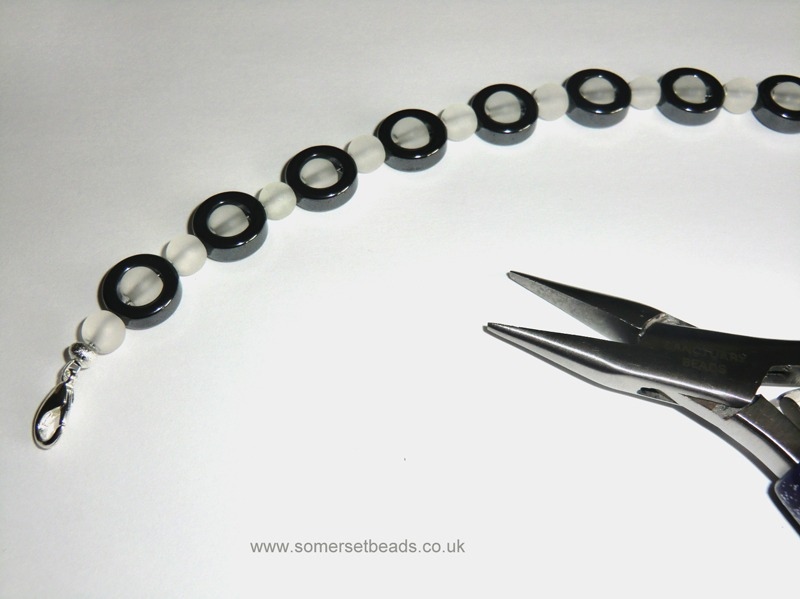 6. To finish your bracelet add a crimp bead and jump ring, thread the wire back through the crimp bead to form a loop. As before flatten the crimp bead and add a stardust crimp cover.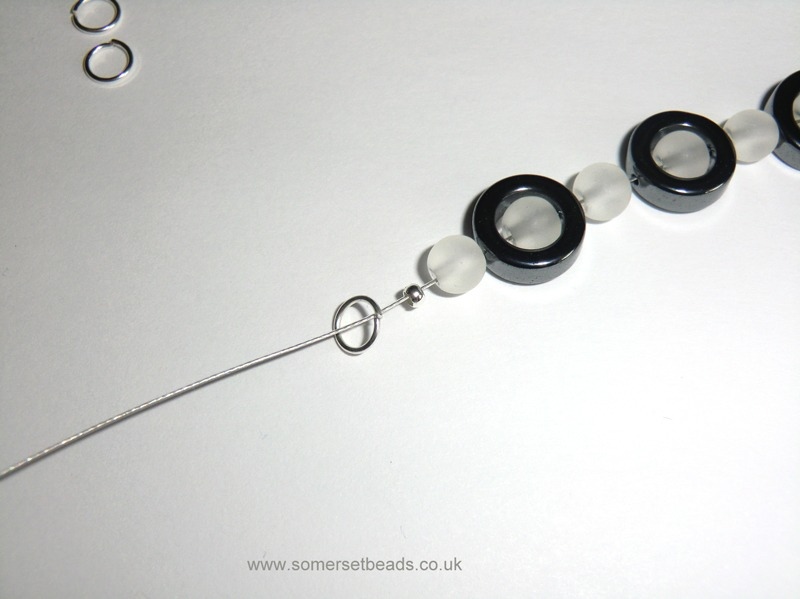 7. Attach the made with love charm to a jump ring and attach to the bracelet .
We chose classic black and white but you could choose any colour 6mm beads.
Give it a go.
If this is a little too difficult why not start off with a stretchy bracelet
Karen x