It's all about Copper
Posted on
Why use copper?
Using copper in your jewellery designs is currently very fashionable and also affordable. Copper makes a great alternative to silver or gold and will give your jewellery an edge. So if you want a more bohemian look to your jewellery making using copper may well be for you.
Copper is a lovely warm toned metal suitable for all skin types.
If you usually stick to silver or gold, go on give copper a try.
Here are some great ways of incorporating copper into your designs.
Copper Beads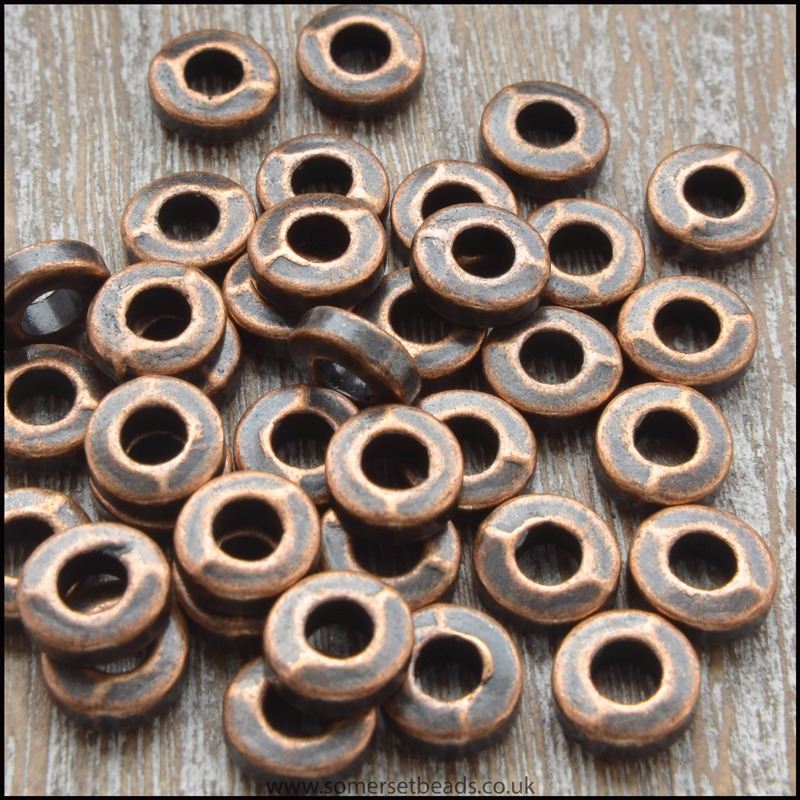 Washer style copper disc spacer beads. Each bead measures approximately 6mm with a 3mm hole in the centre. These little discs have so many uses,they are excellent to use between semi precious beads or glass beads to add a contemporary twist to your project.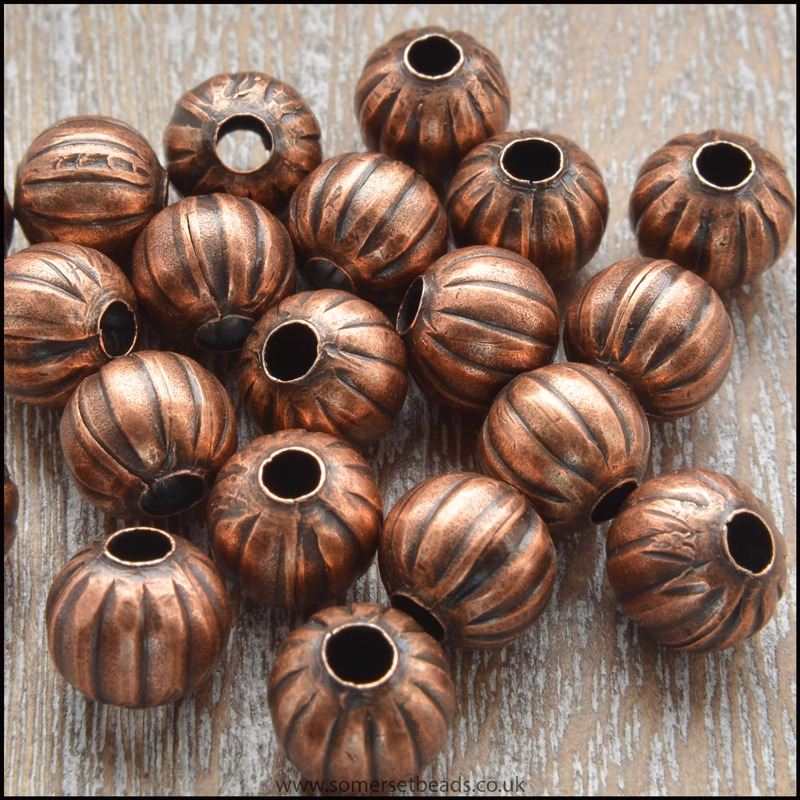 Pretty copper coloured pumpkin shaped hollow spacer beads. Each bead measures approximately 8mm with a 2mm hole. These are Nickel free
---
Copper Findings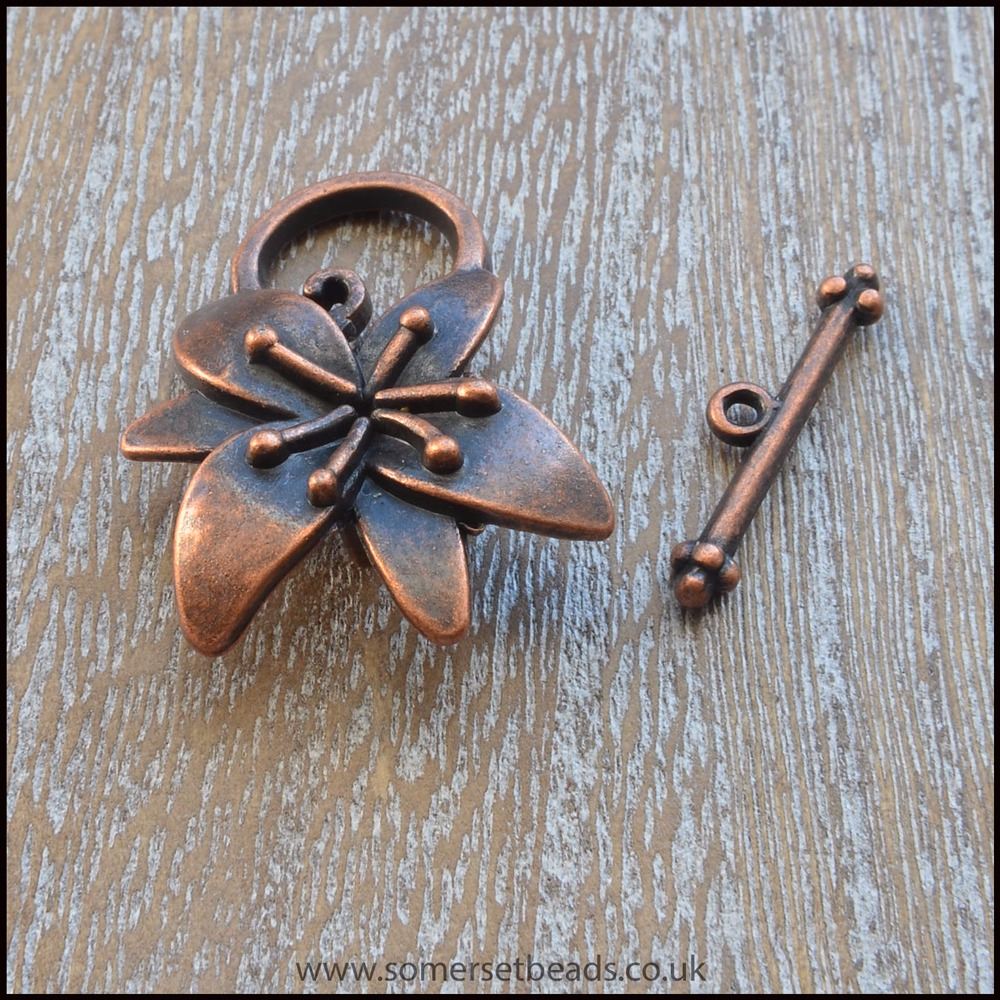 These beautiful lily flower copper coloured toggle clasps will add detail and a lovely finish to all your jewellery projects. They are nickel free.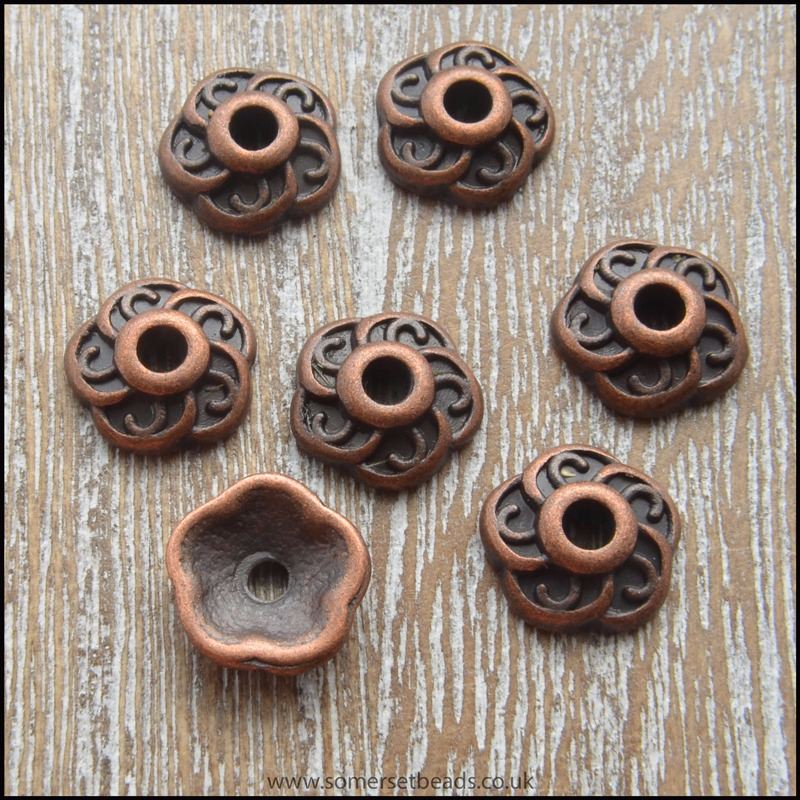 9mm Tibetan style copper flower bead caps. Bead caps are a great addition to any jewellery project and give a more professional finish.
---
Copper Charms

Antique Copper 3D Pine Cone Charms, charms measure approximately 13mm x 7mm x 5mm with a 2mm loop. They are lead free, nickel free and are sold individually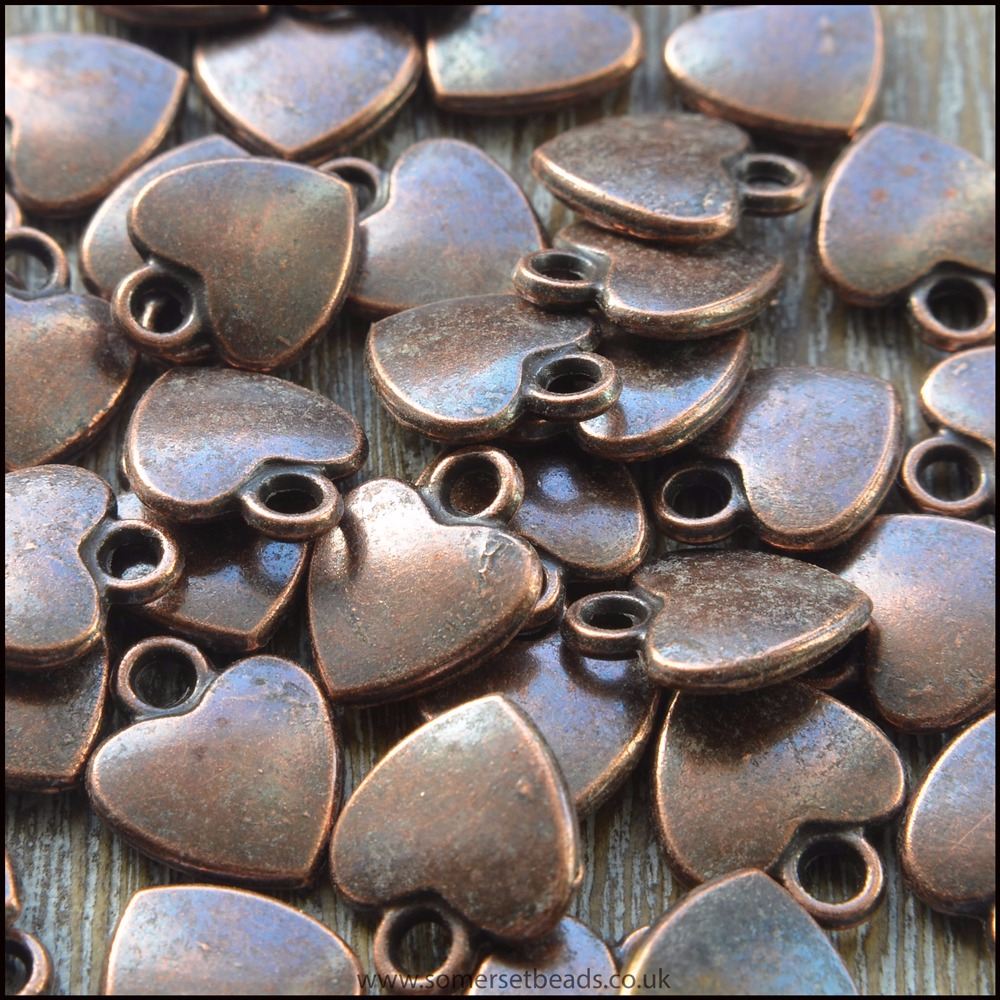 Vintage style Copper Flat Heart Charms, charms measure approximately 10mm wide x 12mm long x 2.5mm thick with a 2mm hole. They are cadmium free and lead free and are sold in packs of 10 charms.
---
These are just a few ways of adding copper to your jewellery designs. Which ones will you choose?
Karen x