Want to make your own jewellery but don't know where to begin. The best places to start is with stretchy bracelets, they look fabulous worn layered together, so make a few!
So what do you need - Some jewellery making elastic, I would recommend 1mm, obviously some beads, and a dab of jewellery glue or clear nail varnish. No tools required!
Here is my step by step guide to making your own stretchy bracelets.
1) Choose your beads and decide how you are going to arrange them.
2) Measure your wrist and add on a couple of inches either side so you have enough extra to easily tie a knot.
3) Arrange your beads on the elastic in your chosen order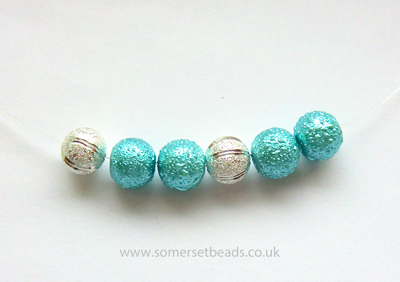 4) Test the bracelet around your wrist to make sure it fits
5) Once you are sure it fits, tie a simple overhand knot and pull very tight, you will notice a difference in the tension of the elastic.Tie a second knot and pull tightly again.
6) Apply a small dab of glue or nail varnish to the knot and leave to dry for a few hours.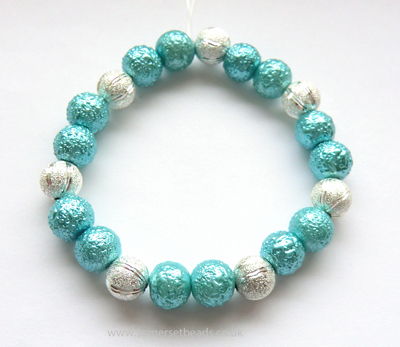 7) Once fully dry, snip off the ends close to the knot.
It's as simple as that. Make a few and wear them together!
Now you have mastered a stretch bracelet why not try something a bit harder, like this beautiful hematite bracelet
Karen x