What Are Jewellery Findings?
If you are new to jewellery making, you will have heard people use the term findings and you may have wondered what on earth they were talking about.
Put simply, findings are the building blocks to build your jewellery. Once you have chosen your beads and charms you will need findings to turn them into jewellery.
There are lots of different kinds of findings, as a beginner you won't need to worry about many of them until you become a little more experienced.
Here are the main ones you'll need :-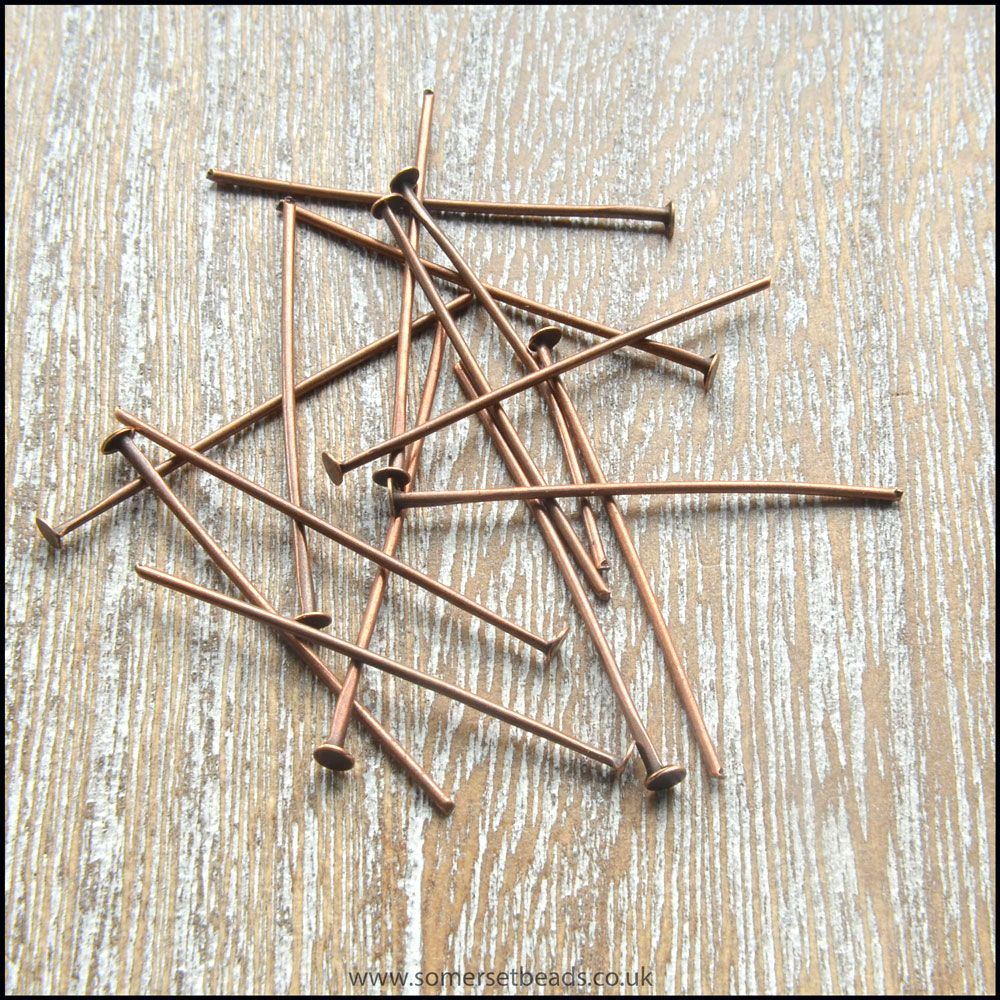 Head pins are one of the most essential components of jewellery making. Head pins are simply lengths of usually brass or copper wire with either a ball or flat head at the end to stop your beads sliding off.
Just thread your beads on and cut your pin to the required length and fashion a loop using your pliers, this is a basic jewellery making technique. Although it can take time to reach the stage where all your loops are the same size and shape. Persevere, you will get there!
Eye pins are very similar to head pins,instead of a ball or flat head they have a pre-made loop at one end. These are useful if you want to turn your bead into a link with loop at either end.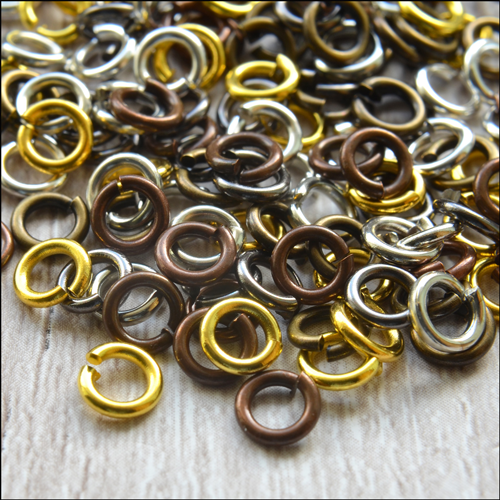 Jump rings are metal rings with an opening that you can twist open, and close tightly very simply with a pair of pliers. A basic necessity for jewellery making, jump rings are a vital part of your jewellery making equipment. Their most simple use is to link two jewellery components together. Jump rings are used in so many different jewellery projects from attaching a clasp to complicated chain maille jewellery designs. Learn how to correctly open and close a jump ring
There are various kinds of jump rings. Most are circular and come in various thicknesses, metal types, but there are shapes such as the star and square and oval.
Split Rings are a more secure alternative to jump rings their continuous two looped ring means that your fine thread or wire will not escape from any gap or opening.
Clasps are essential jewellery making findings unless you plan to just make stretchy bracelets or necklace that simply slips over the head. The most popular type of clasps for beginners are lobster claw or trigger clasps, followed by Toggle or T Bar Clasps and Magnetic Clasps.
Toggle clasps come in a wide range of sizes, shapes and designs.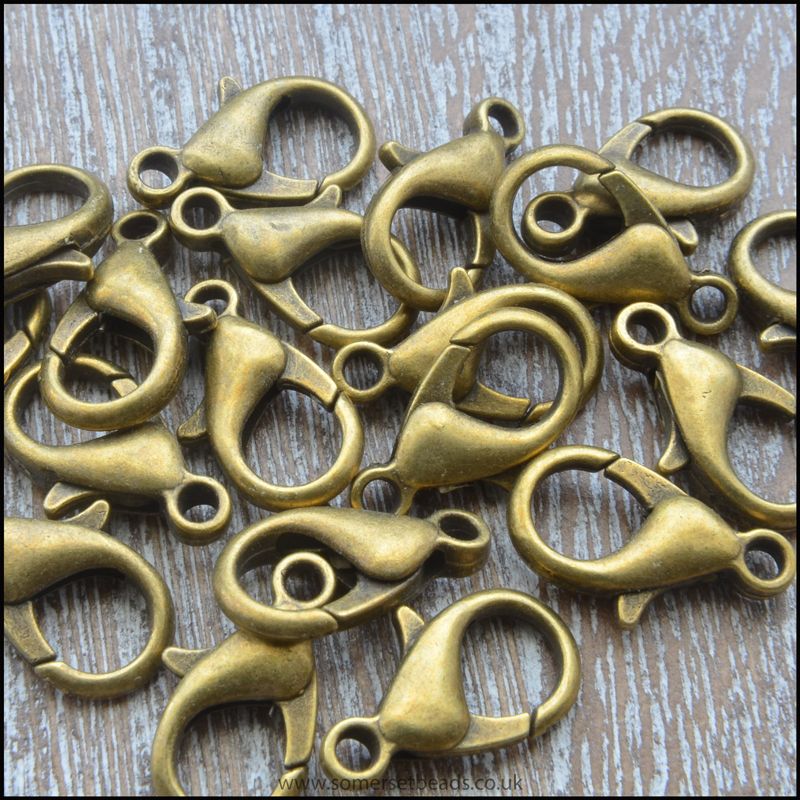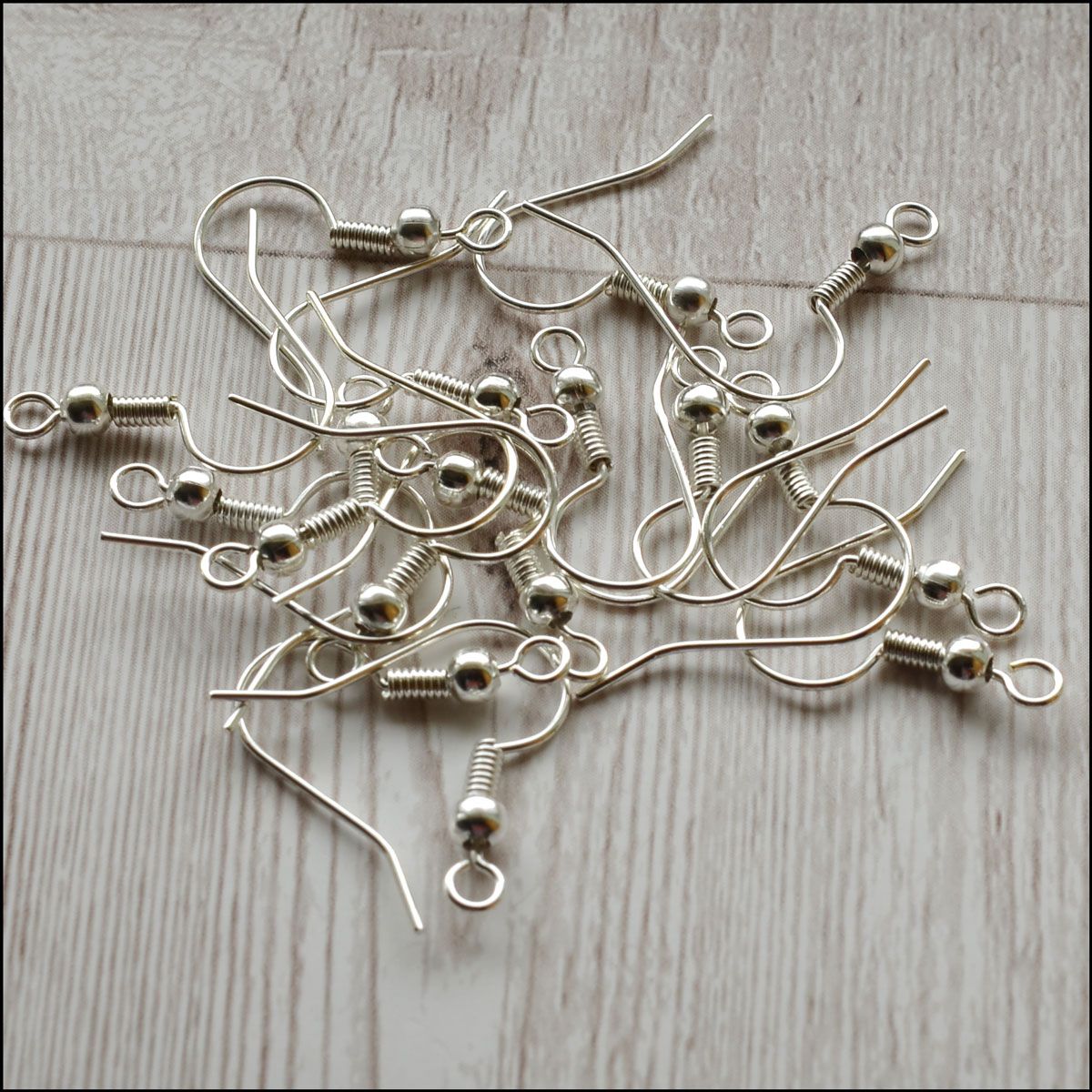 Earring findings allow you to create a fabulous range of earrings. Earwires or shepherd hooks are the most popular type of earring finding, these are used to create dangle earrings. Ear posts are used for gluing beads, stones or buttons on to create stud type earrings.
Some ear posts have loops attached to them, these are used to create dangle type earrings if you prefer a stud to a hook.
Crimps are available as beads or tubes. They are essential if you are working with beading wire such as tigertail. They are tiny metal beads which are threaded onto your beading wire before your clasp. Take the thread back through the crimp to make a loop, squeeze the crimp bead flat to secure the clasp.
Cover the crimp with a crimp cover to give a more professional finish. These are not essential but do give a better finish.